Uber Drivers Strike in New York after company blocked fares and hiked fares 2023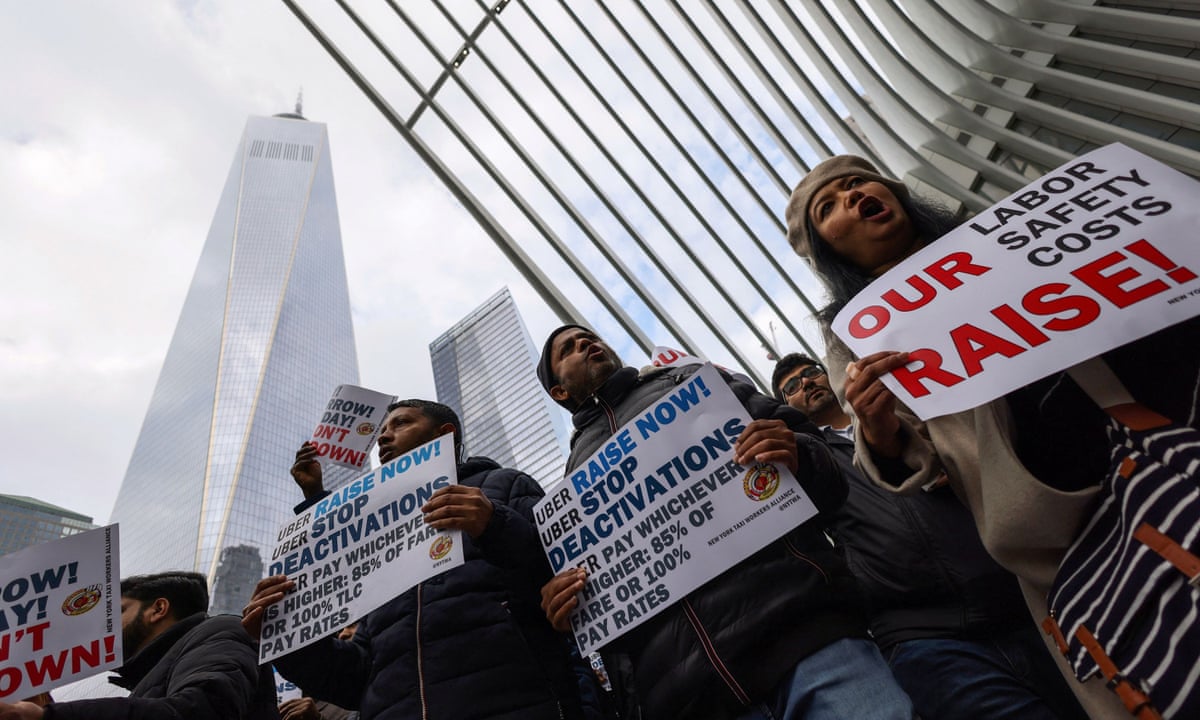 Hundreds of Uber drivers gathered outside the company's headquarters in downtown New York on Thursday midday, and chants echoed through the 9/11 Memorial Plaza: "Shame on Uber."
Uber company filed lawsuit , City agency approved raises for drivers by 7.42% per minute and 23.93% per mile.
Uber drivers were participating in a 24-hour strike that started first thing on Thursday because of Uber's move to sue New York's Taxi and Limousine Commission for supporting a raise and fare hike.
Uber's resistance to the raise and fair Hike for drivers comes as Buildup (inflation) has made the typical cost of living to increase across the country.
In November,

the

TLC

approved

increases

for

drivers

of

7.42%

per

minute

and

23.93%

per

mile.

The

increase

would

require

drivers

to

be

paid

a

minimum

of

$27.15

for

30

minutes

or a 7.5-mile

trip

an

increase

of

more

than

$4.00

over

original

rates

&

more

than

$2.50

over

current

rates.
But Uber called TLC's proposed hike "economically unjustifiable".
The increase was supposed to go into effect in late 2022 but was blocked by the Uber lawsuit. A hearing will be held on Friday to decide whether the order blocking the increase should be upheld or overturned.
Javed Tariq, the co-founder of NYTWA, told The Guardian: "Right now we have over 30,000 members. Half of them are cab drivers and the other half are app drivers from Uber and Lyft… We fought and Fight very hard to get that rate increase.
"Drivers suffer, but Uber makes millions of dollars every day from the backbone of drivers. So we're here together because of Uber's greed.
Get Updates Here